Kenya's President, Dr. William Ruto, delivered a keynote address in which he committed to pushing Kenya to 100 per cent renewable energy by 2030.  
"We will be the continent's green energy hub," he said, adding that Africa has what it takes to be the pivot for the world's green transition owing to its mineral resource endowment.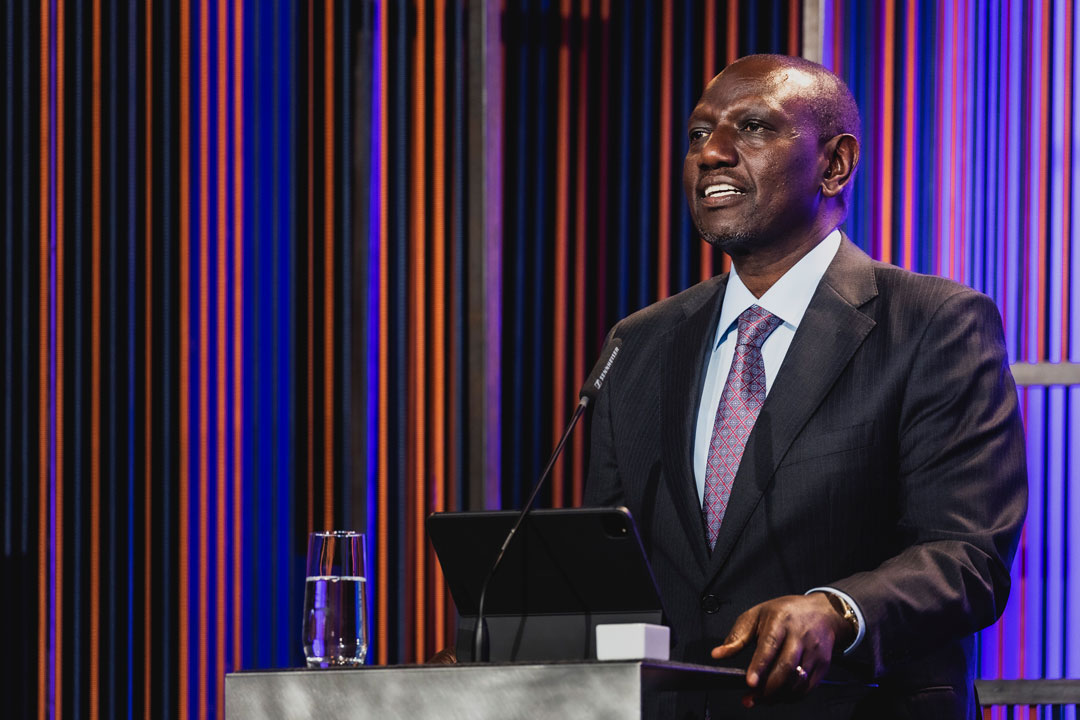 President Ruto's speech was very well received and applauded. Not only did he exude optimism, but his speech was also accentuated with action and deliberation. With 43 per cent of the African population still without access to electricity, African Development Bank has cut funding for coal projects across the continent and directed more than 90 per cent of its funding to renewable energy projects. 
Dr Adesina Akinwumi, African Development Bank's President, affirmed that Africa is an energy-deficient continent accounting for only 6 per cent of global energy use and 3 per cent of global energy demand. 
"Africa needs to connect 90 million people annually to electricity in the next eight years and shift 130 million people from dirty cooking fuels every year," Akinwumi noted. 
However, Africa's energy transition will cost an estimated $100 billion annually between 2020 and 2040 - money the continent does not yet have. As a result, the African Development Bank, Africa50 and the African Union have launched the Alliance for Green Infrastructure in Africa (AGIA). AGIA targets to raise $10 billion to accelerate Africa's just and equitable transition to net zero emissions.
Akinwumi further added that wind, hydro and solar energy alone could not be relied on to guarantee constant supply throughout the continent, thus necessitating a "healthy energy mix" with other forms of energy, such as natural gas.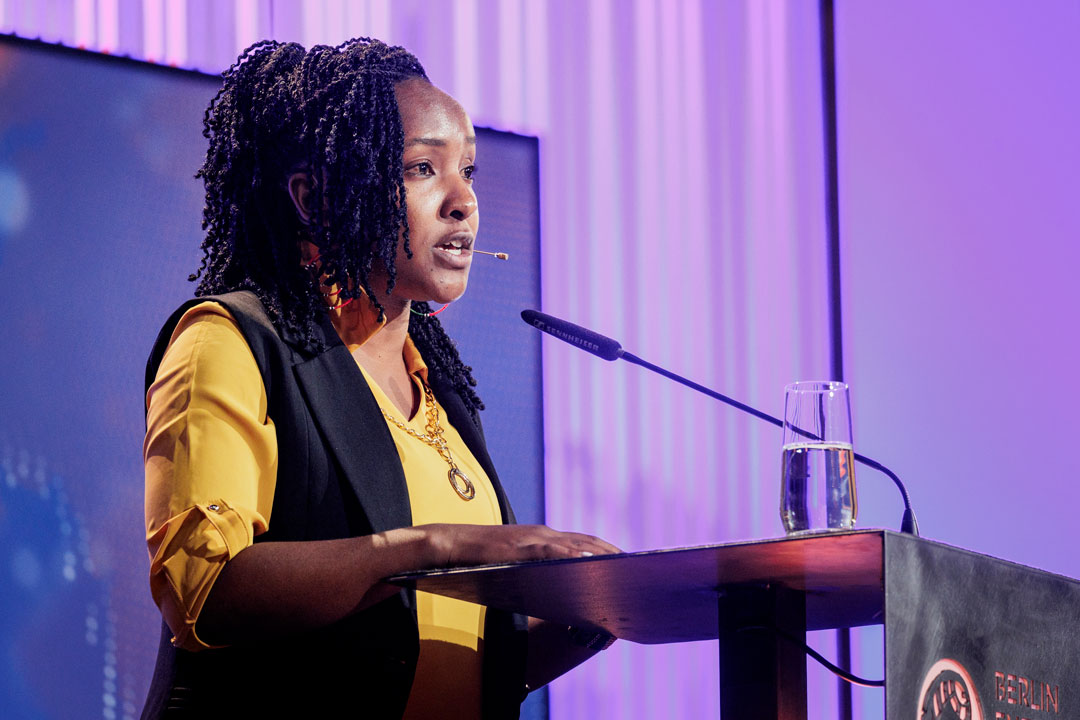 Africa is very well positioned to help lead the revolution on clean energy industrial value chains because it accounts for 80 per cent of the world's platinum reserves, 50 per cent of cobalt reserves and 40 per cent of manganese reserves and huge resources for graphite and lithium. 
"Africa is a crucial source of minerals and metals for clean energy value chains, including electric vehicles and utility-scale battery storage. And we shouldn't just export – we should manufacture. We are used to exporting everything raw; that is the fastest way to poverty," he added.
However, when a ministerial panel on which Uganda's Ruth Nankabiwa Ssentamu took the stage to discuss Europe and Africa's cooperation to achieve a green future, you could hear a pin drop in a room filled with over 1,000 people. 
Minister Nankabirwa recounted Uganda's energy progress since 1986, giving statistics of Ugandans with access to energy, noting that Uganda will achieve 100 per cent electricity access for her citizens by 2030 by decentralizing electrification for communities that are far off from the main grid.
She challenged Global North countries who are pushing heavily for a transition to renewable energy to also put into account the affordability aspect by providing finance to countries in the Global South to keep the production and distributions costs at bay lest they will be stuck with electricity that no one can afford to consume. 
She argued that while Africa must accelerate the pace on the renewable energy front, it must also be given the time to transition by using its natural gas to transition. What was acceptable for Europe, she said, must also be acceptable for Africa.
"What Africa needs right now is responsible financing, not resolutions. We are not here for resolutions. If Africa cannot get the money we are owed by the developed countries, we are going to use our own money - money we get from responsibly exploiting our minerals. We are not poor.
"We need European technological and technical help to exploit our oil, not these resolutions. You have no right to tell us not to use our oil and other natural resources for money. This is how Europe developed. You exploited your natural resources; some of you did it irresponsibly, and Africa is paying the price for that," she said. 
Africa needs the technology that Europe has, and Europe needs the mineral resources that Africa has. 
Nankabirwa was referred to a joint resolution by the European Parliament demanding the suspension of the East African Crude Oil Pipeline (EACOP) project due to human rights violations and a lack of environmental protection mechanisms. 
Nankabirwa added that the Western countries should put themselves in Africa's shoes before imposing resolutions. 
Admittedly, her point was re-emphasized by Dr Gerd Müller, the Director General of the United Nations Industrial Development Organization (UNIDO) and the United Nations Development Programme's Administrator, Achim Steiner, who noted that Europe is asking Africa to do in 10-15 years what they had 50-100 years to do. 
Müller stressed that Africa needs financing akin to the Marshall Plan, adding that Africa's minerals must benefit Africa first before the rest of the world can share the benefit by investing in Africa. 
"Telling each other what to do is never a good idea, especially when you are not doing it yourself. Where is the global solidarity for Africa when money promised to Africa during the G7 has never been delivered? Africa needs investment and concessional financing right now to close the gap on access to affordable clean energy and to accelerate renewable energy," Müller added.
Summarily, Senegal's Energy Minister, Cheikh Niane, put it best; "it is now Europe's time to decarbonise and Africa's time to industrialize."
The general consensus was that Africa must accelerate the development of its massive renewable energy sources. However, the continent must also be given time to transition and, as Akinwumi stressed, "be allowed to use its natural gas as a transition fuel, just like the case was in Germany and the whole of Europe." 
"What is acceptable for Germany and Europe must be acceptable for Africa," the ADB President added.
More than 2,000 experts, including ministers, philanthropists, policy analysts and world leaders, from all over the world, attended the two-day conference in Berlin, Germany. Kenya's President, Dr. William Ruto, was the first sitting President to address the high-level dialogue.